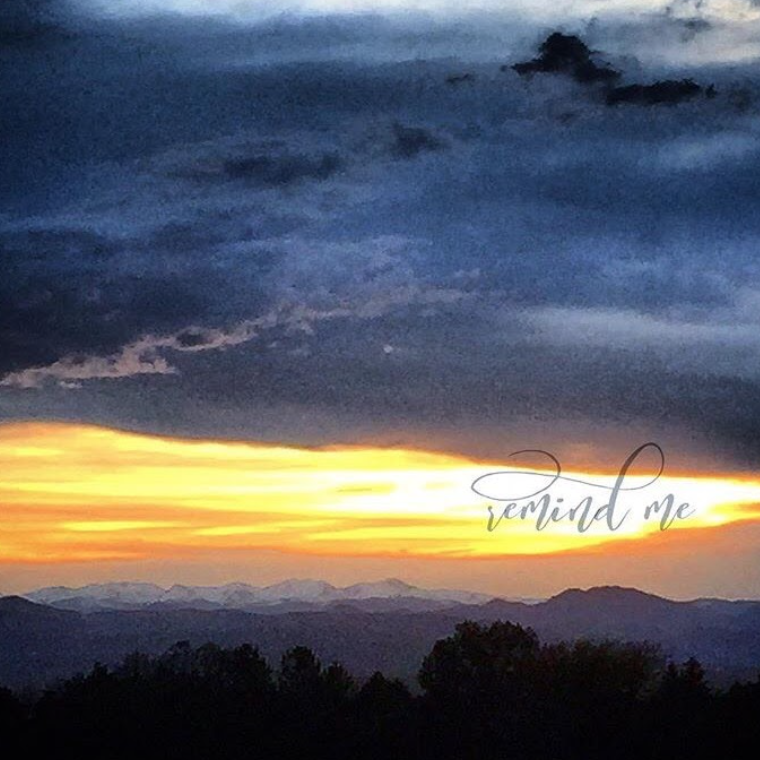 If You Lose Hope // "Dear God, if today I lose my hope, please remind me your plans are bigger than my dreams!"
The day in and day out of life can be a real struggle. Sometimes close to unbearable! Especially when it seems as though the point "between" or the waiting time seems to be a little longer than our desired timeline! Agree? I wonder what it must have been like to be Joseph in prison waiting for freedom, or the woman with the issue of blood hoping and looking for a cure for over 12 years? Perhaps Simeon can tell us a thing or two once we see him in eternity about waiting a lifetime for the Messiah and Savior to come.
The Bible is full of great stories, triumphs and victories through God's magnificent hand at work; but the part we don't fully comprehend is the actual wait-time or the longing between "glory to glory". We get to read from the beginning on through the middle of the struggle and tragedy of the story, and then on to the delivery or triumph at the end of the story because of access to God's word.
I heard a true but ironically funny statement once: "We move from glory to glory as believers but it's hell in the hallway." Feel like you can relate?!? I sure do. "When will this hell be over?!" I often cry out.
Keeping my eyes fixed on Jesus, I can only trust and then thank God for other areas of life I've seen him deliver and carry forward his promise to make all things work together for good! It's given me hope for times between seeing fulfillment of a dream or a longing fulfilled that seems not so unreachable.
So, why don't I actually live comfortably? Why don't I just decide to settle into something more attainable within my comfort zone? And why do I continue to dream so big after so many years of waiting? Because, I want my life to testify God's work and glory! Don't you? I want my life to be a reflection of His power and I want it to show off His "BIG-NESS" and things that only HE is capable of!
Just think of the miracles from the word. When God showed up doing something mighty like parting the Red Sea to deliver the Israelites, turn water to wine, or raise the dead; it not only displayed God's glory but it benefited and completely blessed those who received the miracle! Lazarus being raised from the dead certainly gave Mary and Martha something to be joyful about! Bringing life to the daughter of Jairus, after he traveled to see Jesus, so that he might come heal her was something to shout praises about! Being cured of an 'incurable' disease that lasted 12 years relieved the woman from being an outcast AND displayed God's glory!
So, when your heart begins to wane, and the delay seems unbearable, remind yourself of HIS PROMISES and choose to trust that He is gloriously setting the stage to show up and show off because He is ONLY good!! GOD IS FAITHFUL. And He works all things together for good for those who love Him and are called according to His purposes. He takes delight in giving his children the desires of their hearts!
…..now TRUST my friend. Remember how big His plans are compared to your dreams.
RESPOND:
Are you struggling to hang on to hope?
Do you believe God could do a miracle in your situation?
Read the story of Jairus below and the healing of the woman with the issue of blood then take some time to journal. Be encouraged, God is a God of miracles.
PRAYER:
Father you are in the business of miracles. Right now I feel as though I'm in agony waiting for your word to breathe life into my situation. You know how long I've been waiting and yet sometimes you want us to continue forward so that you might display your glory even greater! Just like Lazarus being raised from the Dead has given you glory and the woman's story with the issue of blood; you healed her too. Lord these stories give me encouragement to know you haven't forgotten and perhaps you're in the midst of setting the stage to gloriously show up and show off. Please encourage my heart as I choose to continue delighting in you despite my circumstances. Help me to know your plans for me far outweigh my plans. May you receive all glory, honor, and praise from my life and the story I'm living. In Jesus name.